If at any point in the last 15 years, you told me that I would be making a ridiculous number of purchases at Abercrombie & Fitch in 2017, I would have laughed in your face. Like legit, rolling on the floor, so-hard-you-can't-even-hear-it type laughter. However, despite the fact that, up until this past winter, I associated Abercrombie solely with my high school/early college self and European tourists (though, to be fair, when I have found myself in the 5th Avenue store, I am 99% sure I'm the only NYC resident shopping there), I can say with complete and utter seriousness: they have some
seriously
good stuff out right now. And the price is on point.
While I could share a laundry list of recent purchases, in order to save
some
dignity in regards to my shopping habits, I would much rather use this post to spread the word that while
Old Navy is currently providing me with the perfect fitted tank
, A&F is killing it with their selection of bodysuits.
Now I know bodysuits are not #1 on the list of most universally loved items of clothing. In fact, I'd venture to say there is a lot of debate over their practicality (I vote a resounding "hellyeah!", but only if there are crotch snaps. No crotch snaps,
no thank you
), and many likely see
no reason to wear them
. But recently? I am hooked. The whole,
not having to worry about a tucked-in top bunching up
seems like one of the ultimate fashion hacks.
If you're into them too, feel free to shop my current faves
here.
Did I mention they. Are. All. On. Sale? (What are you waiting for? Jump to it!!!)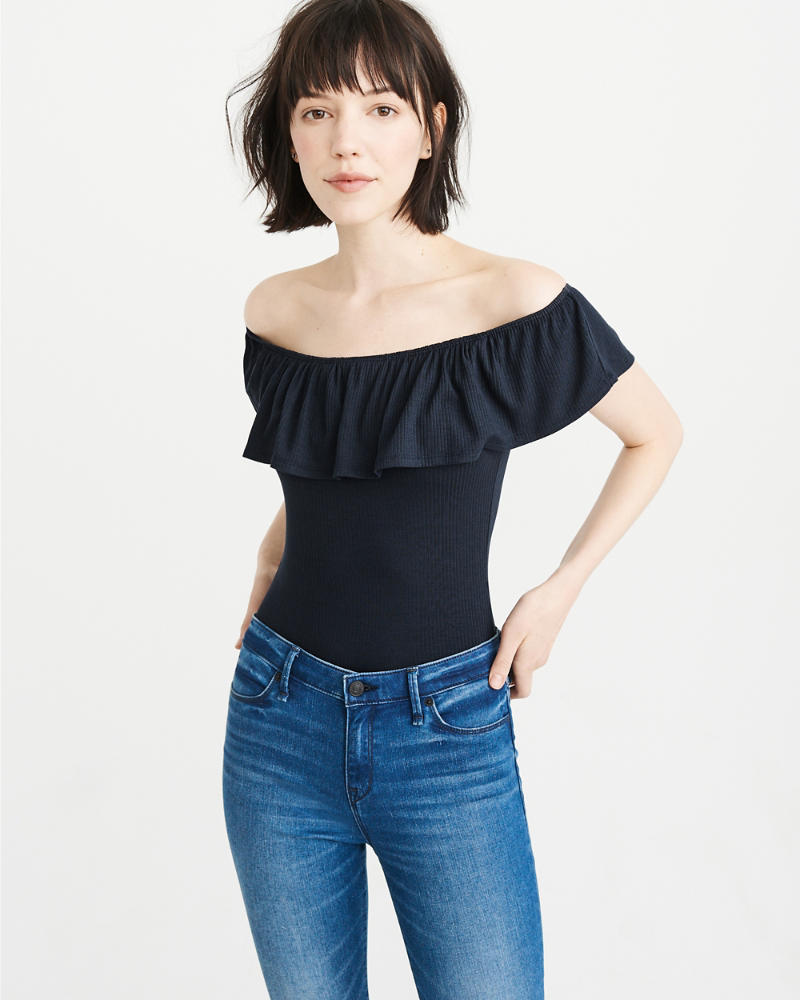 Dude, I'm still into OTS. No shade.
Strappy Back = Bringing Sexy Back?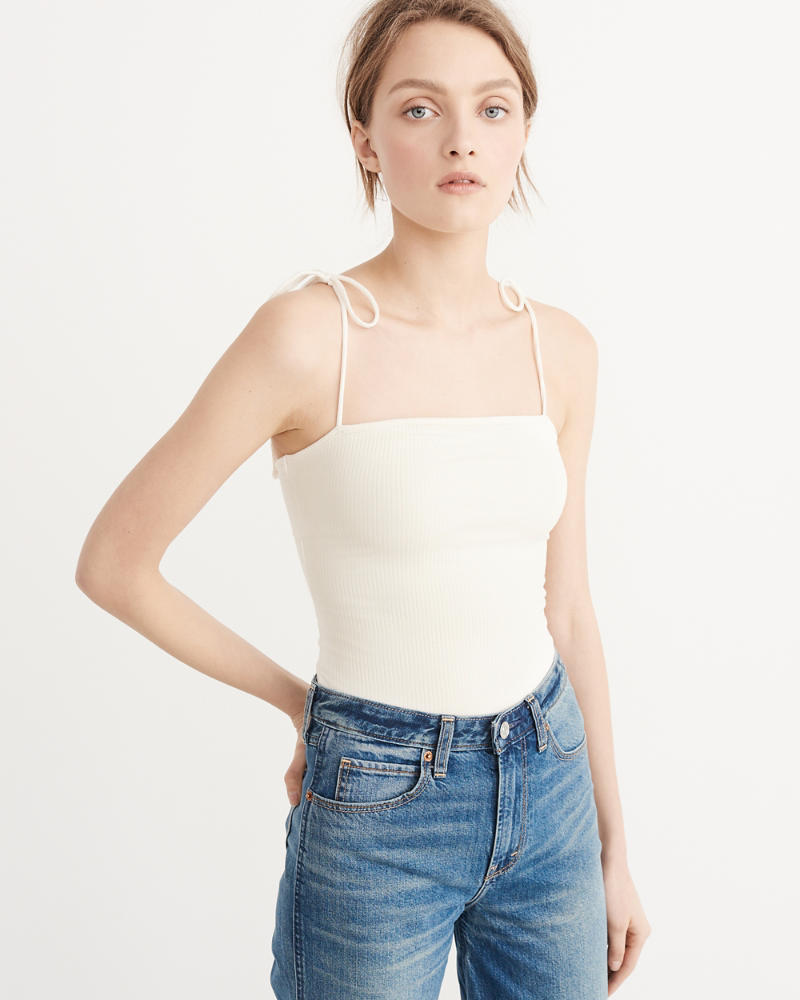 Shoulder Ties are Super Sweet
Oh hay, it's just me in my Abercrombie bodysuit being #basic by taking a bathroom selfie
Madewell Jeans (on sale here!), J.Crew Dulci Pumps (old color) and earrings (old, but similar here)